FEDA Learning
Aug. 24, 2021
We thank the large number of you who responded to our conference survey. As such a high percentage of respondents confirmed attendance, the 2021 FEDA Annual Conference will be presented in Nashville, as scheduled. Based on survey confirmations, FEDA is preparing for 200 attendees, including more than 70 dealer principals and key staff.
Safety Protocols
During the conference, attendees can expect the following safety protocols to be in place, per current Grand Hyatt practices and Nashville and Tennessee government policies:
The Grand Hyatt will provide comfortable socially distanced seating during indoor large and small events and activities; many conference events will be outdoors.
Meeting and event rooms will be sanitized between sessions.
Hand sanitizing stations will be positioned throughout the hotel.
Attendees will be encouraged to wear masks regardless of their vaccination status, but it is not required; all Hyatt employees will be wearing masks.
Attendees will be asked not to enter a meeting or event space if they are not feeling well; such individuals will receive information about local rapid COVID-19 testing information.
Ongoing health and safety updates will be provided during the event through the conference mobile app.
Waiver
FEDA is requiring registrants to sign this conference waiver before attending the conference.
Virtual Option
In addition to presenting the onsite conference, FEDA is also offering a virtual participation option. Dealers, manufacturers or others interested in attending the conference virtually may register here. Please look for the virtual option registration link below the in-person registration link.
Tell Us How We Can Help
We want you to be comfortable with whatever option you choose and our team is here to help in any way we can. If you have questions or need more information, please contact me or other FEDA staff listed below.
Tracy Mulqueen: 224-293-6501
Erin Bedell: 224-293-6502
George Maul: 224-293-6506
Thank you for your support of FEDA and your participation in FEDA events and activities. We look forward to seeing or connecting with you soon!
Aug. 12, 2021
In today's foodservice equipment and supplies industry, what skills and methods create enduring leaders? The 2021 FEDA Annual Conference will answer that question during the Young Industry Leaders Leadership Development Open Forum, which will be held at 12:45 p.m. Sept. 22. During the session, Marie Ffolkes, CEO of TriMark USA, and Paul Bartelt, CEO and president of The Vollrath Company, will share their experiences, define what it means to be a resilient leader and explain how effective leaders create opportunities for others.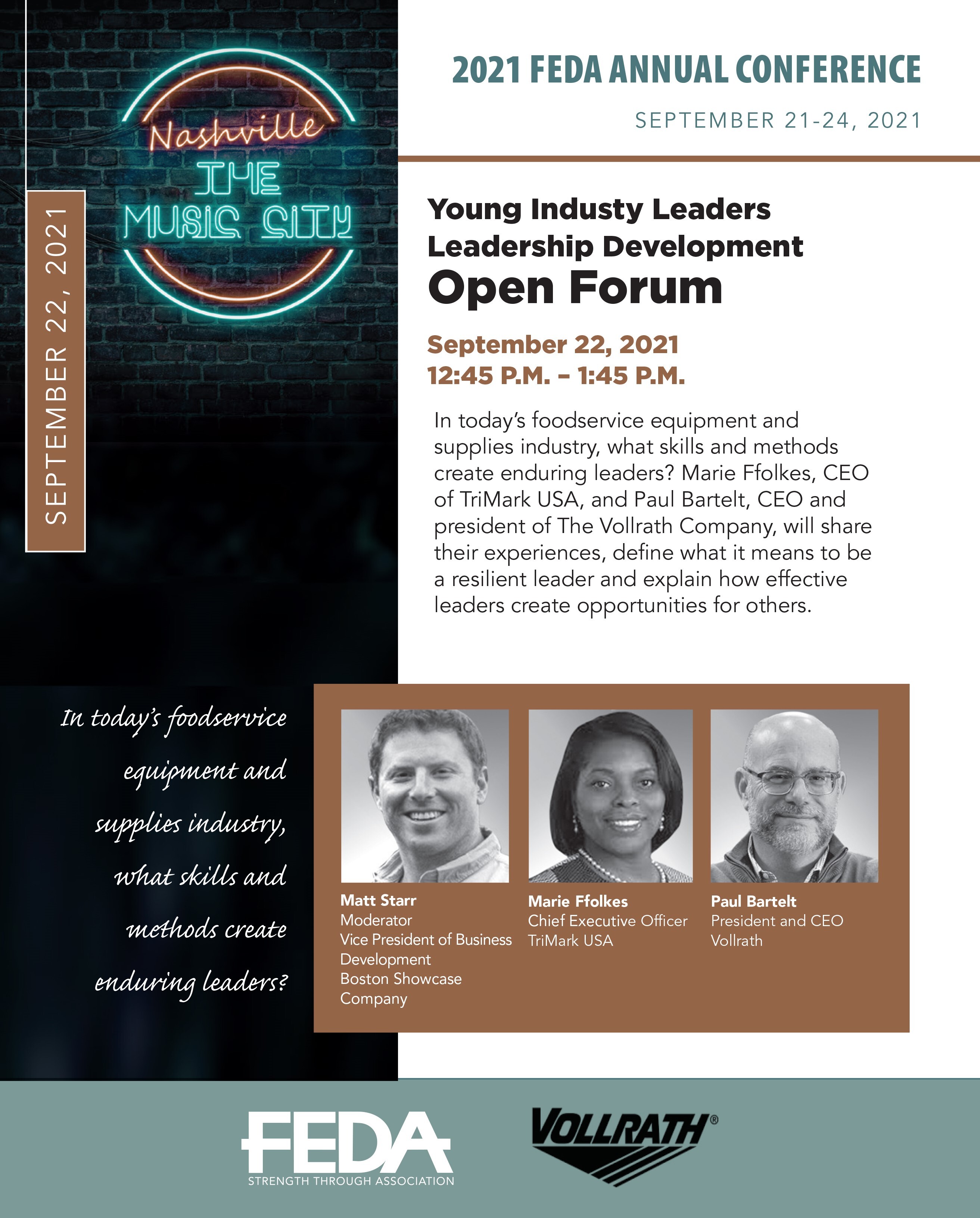 Aug. 11, 2021
The partner exchange roundtables will connect foodservice equipment distributors, manufacturers, and other supply chain partners to continue the discussion from Learn 2021 on new operator and supply chain challenges.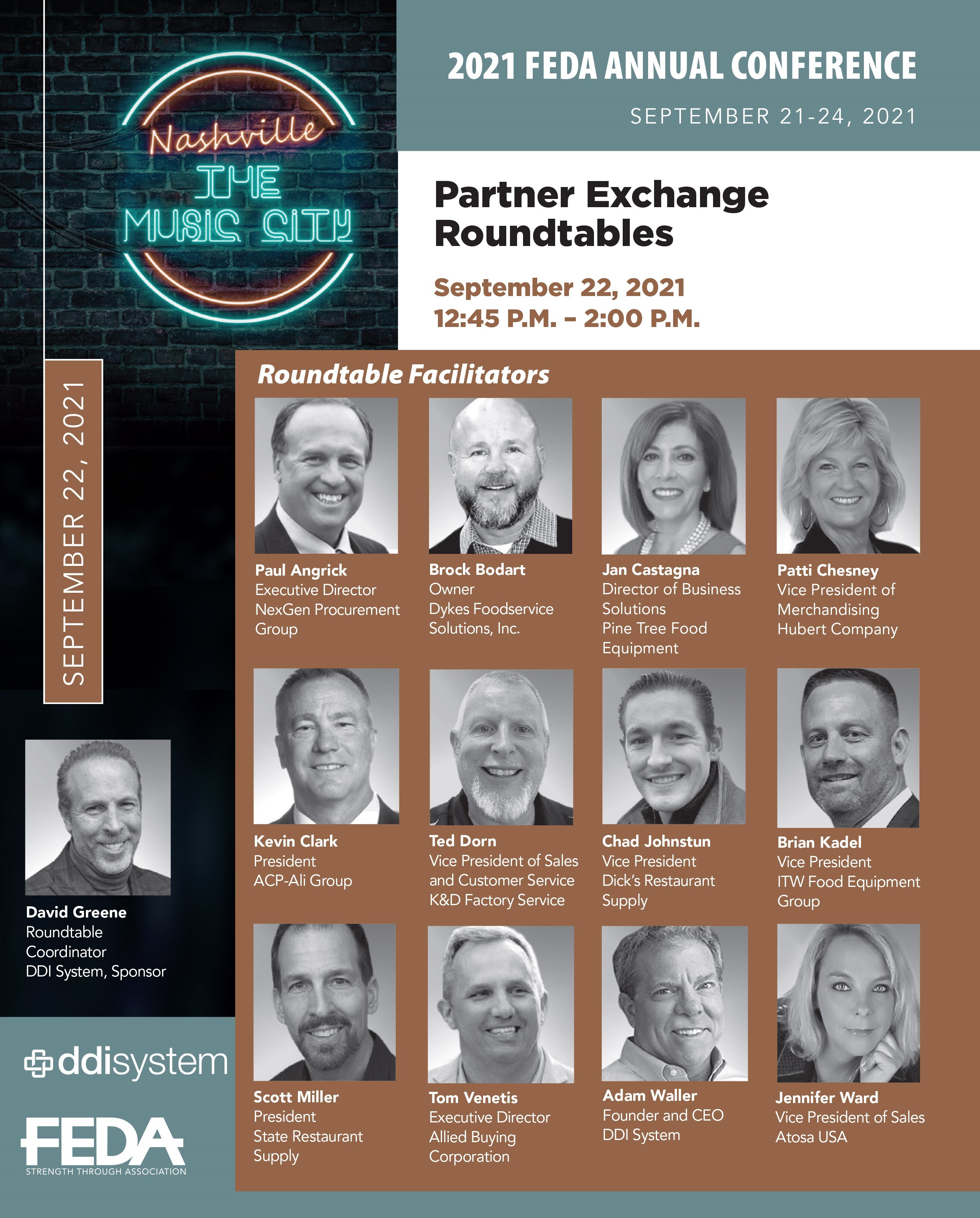 Aug. 4, 2021
Dear FEDA Members and Annual Conference Registrants:

As you may know, NAFEM announced yesterday the cancellation of its 2021 NAFEM Show in Orlando. Please know that the Sept. 21-24, 2021, FEDA Annual Conference in Nashville is still scheduled, as planned. We will notify you of any updates to the conference.

Please let me know if you have any questions and thank you!

Tracy Mulqueen
CEO
July 21, 2021
FEDA Annual Conference to Dive into Shortages and Price Concerns
The focus on supply chain and operator challenges will continue on the second full day of programming for the 2021 FEDA Annual Conference. The morning will begin with a keynote address by Founder, CEO and Chief Vibe Officer of Sinelli Concepts International: Which Wich? Superior Sandwiches, Genghis Grill, Paciugo Gelato & Caffé, Burguesa Brands and Supernova Coffee, Jeff Sinelli and Q&A moderated by Michael Keck. Later, Dr. Andrea Sordi of the Global Supply Chain Institute will moderate a panel discussion about the global specific supply chain issues impacting the foodservice equipment industry. The panel will build off the previous day's Partner Exchange Roundtables and will feature Tim Fitzgerald, CEO of The Middleby Corporation; Kirby Mallon, president of Elmer Schultz Services; and Gene Clark, CEO of Clark Associates.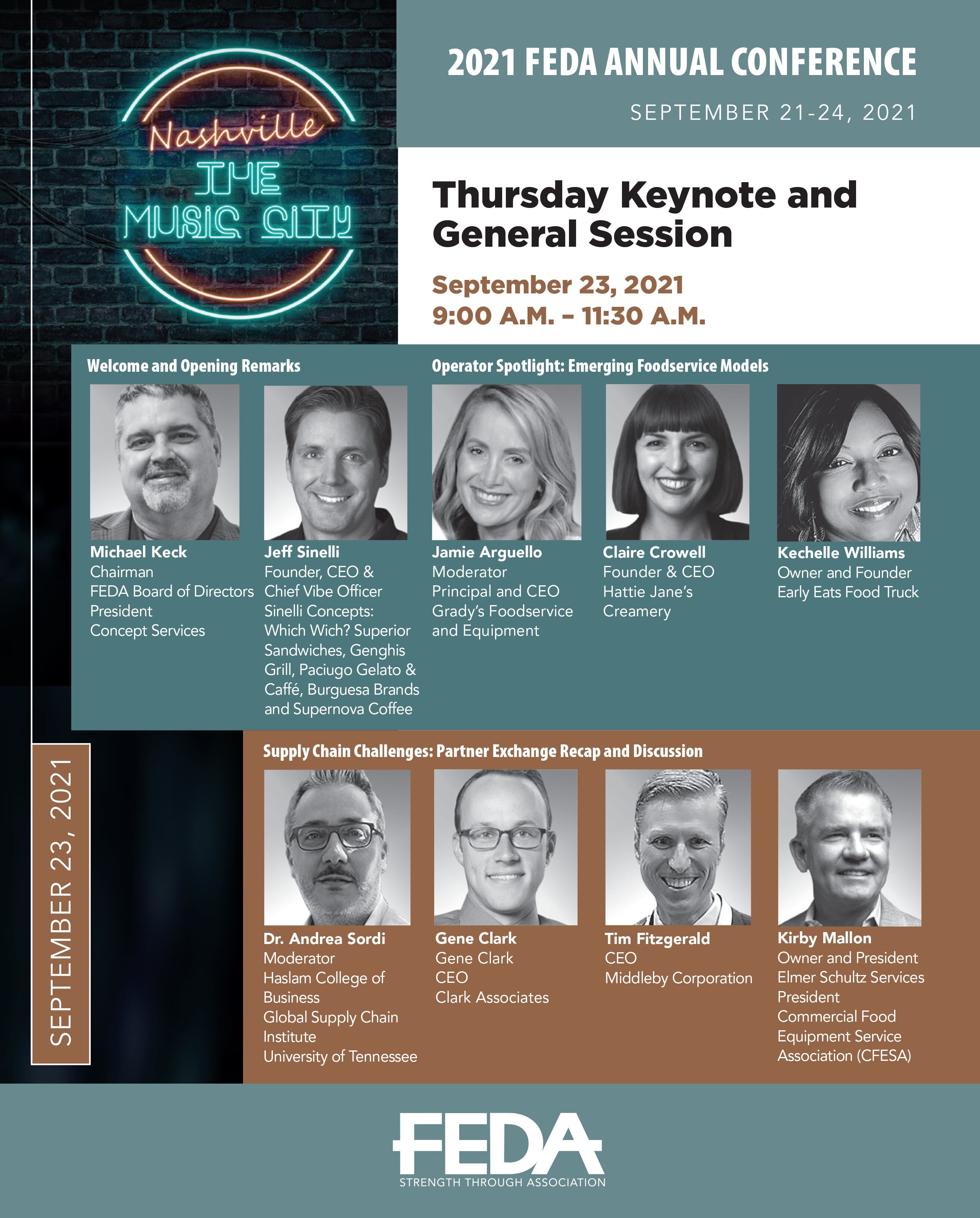 July 14, 2021
FEDA Annual Conference in Nashville to Examine Operator Needs
The first full day of the 2021 FEDA Annual Conference, Wednesday, Sept. 22, will feature a general session packed with leading industry thinkers and trend-setting operators. FEDA is excited to welcome several notable names from the Nashville restaurant scene, including Food Network star Maneet Chauhan; Brandon Styll, host of the Nashville Restaurant Radio Podcast; and our keynote speaker Craig Barber, CEO of Restaurant Growth Services, an operator of more than 400 restaurant units, including O'Charley's Restaurant + Bar and Ninety Nine Restaurant & Pub.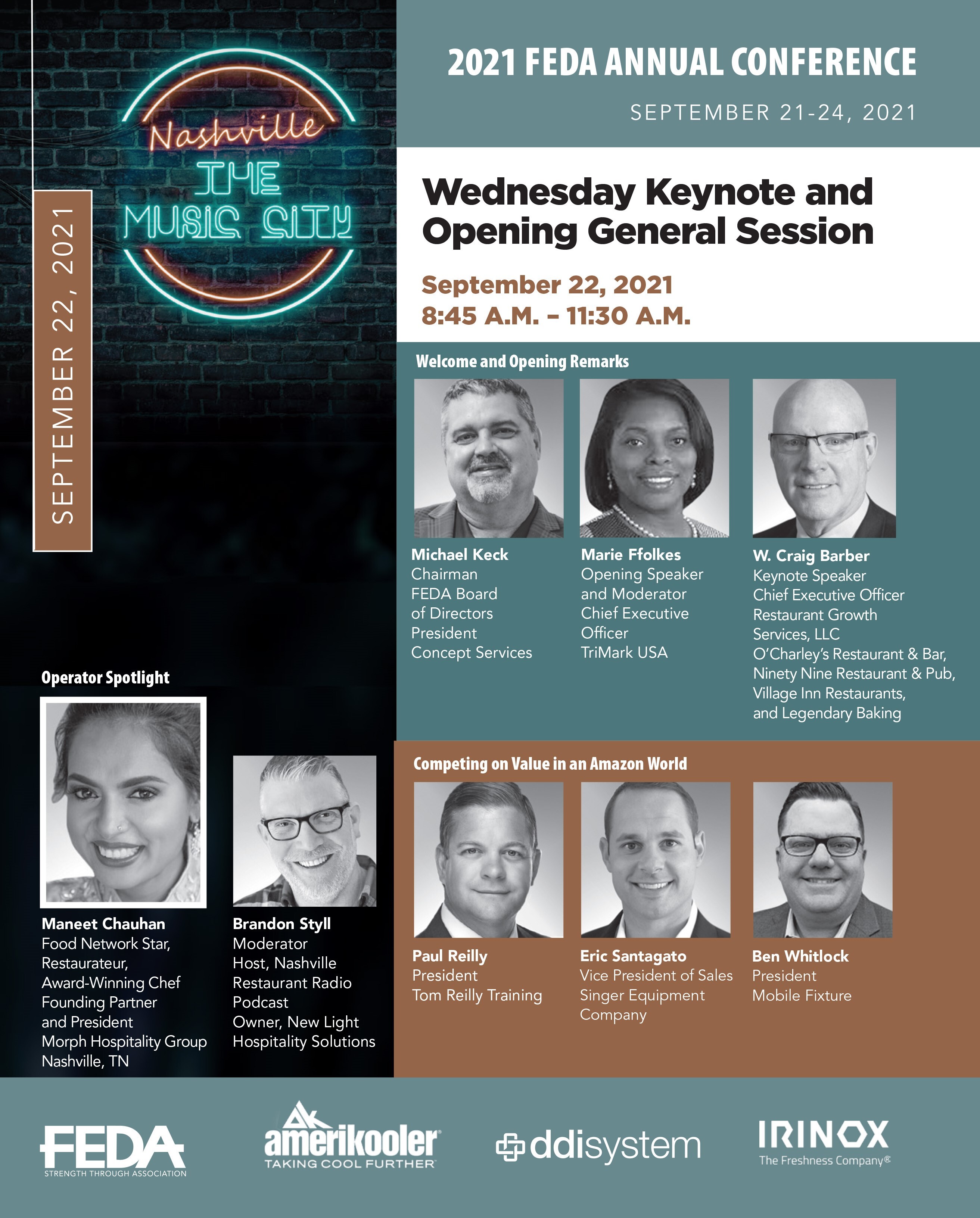 July 8, 2021
Gold Awards to Celebrate Members at the FEDA Annual Conference
Kick off the 2021 FEDA Annual Conference and celebrate outstanding industry achievements with fellow members, industry partners and friends. This special dinner, open to all conference attendees, is an opportunity to showcase and acknowledge the work accomplished by our industry colleagues. Awards will honor member companies and individuals that have demonstrated exemplary leadership and service in the industry.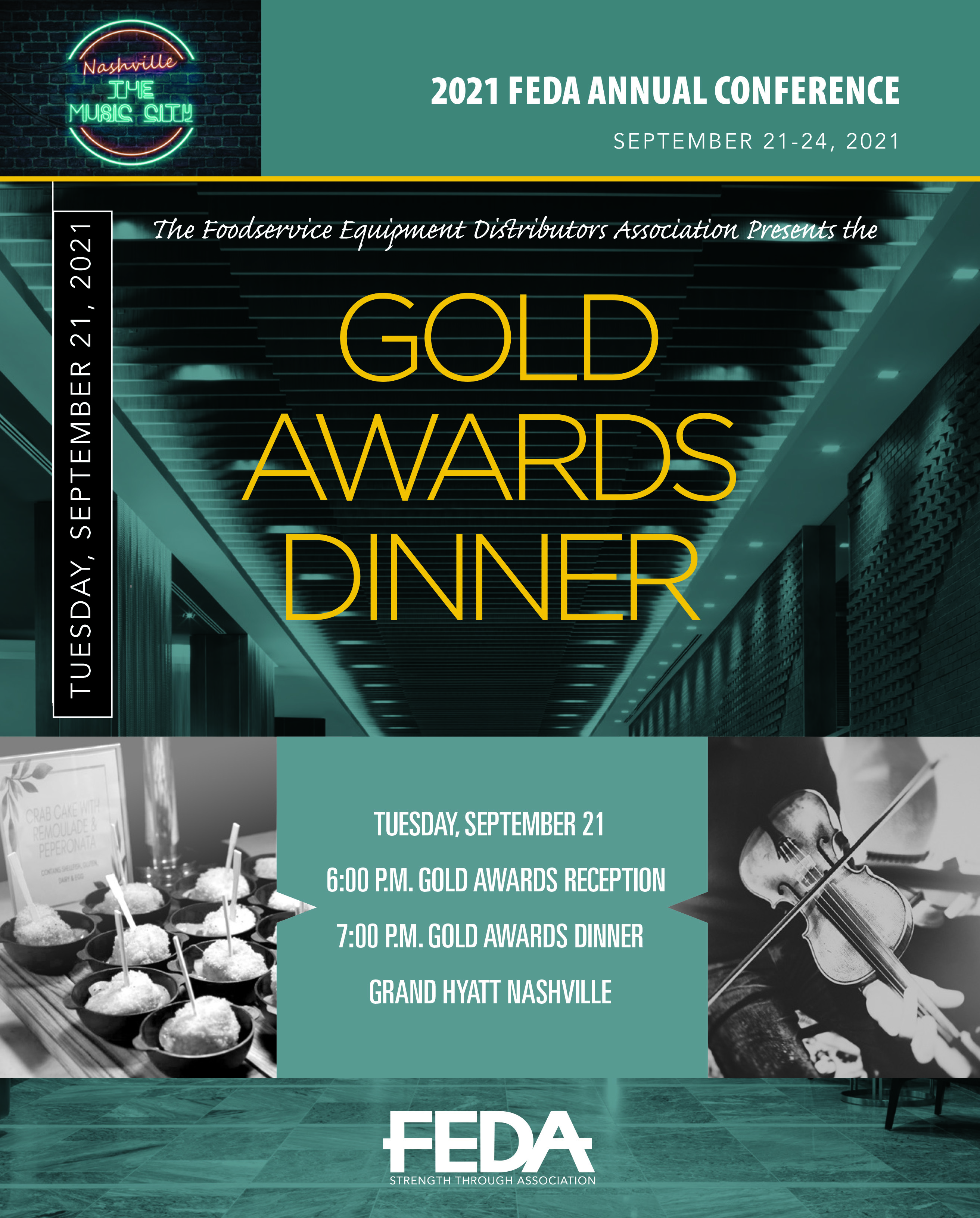 June 30, 2021
Let's Reconnect at the FEDA Annual Conference
A message from FEDA Board Chairman Michael Keck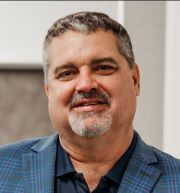 On behalf of FEDA, I encourage you to attend the 2021 FEDA Annual Conference, which runs from Sept. 21-24 at the Grand Hyatt in Nashville, Tennessee. After more than a year apart, this event marks a long-overdue opportunity to reunite dealers, manufacturers, industry partners and friends as we celebrate our shared resilience and prepare for a promising future.
Please join me in honoring those FEDA members who have made outstanding contributions to the industry during the opening night Gold Awards Dinner on Tuesday, Sept. 21. From there, we will all discover new ways to achieve success by participating in two days of fantastic sessions and enlightening member discussions focused on the supply chain and changing operator needs. There will also be plenty of chances to reconnect with colleagues and forge new relationships at the many planned social activities, including a colossal barbecue, an all-attendees dinner and a night out at the famed Grand Ole Opry. For those looking to set their own pace, there will be built-in free time to explore everything Music City offers. I know many of us are going to be so glad to see each other in person to catch up, talk business and just have a blast in Nashville. I hope you'll register as soon as possible (get that early bird rate) and I can't wait to see you there!
| Access Date | Quiz Result | Score | Actions |
| --- | --- | --- | --- |
Annual Conference
Highlights