FEDA Learning
Wednesday Keynote and Opening General Session
September 22, 2021
8:45 A.M. – 11:30 A.M.
---
FEDA Board Chairman Michael Keck will provide opening remarks and then TriMark USA CEO Marie Ffolkes will discuss how operators are changing in the wake of COVID-19 and the new opportunities ahead. She will also introduce and moderate a keynote address by Craig Barber, CEO of Restaurant Growth Services – an operator of more than 400 restaurant units, including O'Charley's Restaurant + Bar and Ninety Nine Restaurant & Pub.

Brandon Styll, host of the Nashville Restaurant Radio Podcast will interview Food Network star and celebrity chef Maneet Chauhan, who also owns award-winning Nashville-based restaurant Chauhan Ale & Masala House and other successful restaurant concepts in Nashville. Styll and Chauhan will talk about how restaurant needs are changing and the challenge of attracting and retaining workers.

Paul Reilly, president of Tom Reilly Training, will share his views on competing in an Amazon world through operator-focused value-added services, as well as moderate a dealer CEO panel to discuss how to build these services.

1 credit, FEDA Operator Trends Certification
1 credit, FEDA Sales Certification


Welcome and Opening Remarks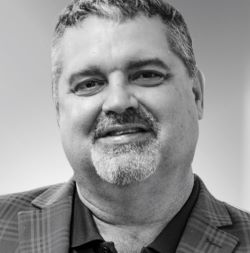 Michael Keck
Chairman, FEDA Board of Directors
President, Concept Services

Michael Keck began his career at Concept Services in 1989 and held many roles at the Texas-based company before taking over as president in 2018. He developed a philosophy of investing in others through teaching and mentorship, and striving for excellence in everything you do. Keck is personally committed to strengthening mutual understanding among channel partners and improving communication to solve the challenges facing the foodservice equipment industry.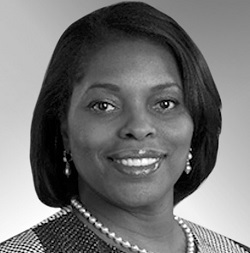 Opening Speaker and Keynote Moderator: Marie Ffolkes (BIO)
Chief Executive Officer
TriMark USA

Marie Ffolkes joined TriMark USA as CEO in early 2020, bringing with her 25 years of operational, financial and global experience across various industrial sectors. Before TriMark USA, she served as president, Americas for Air Products, a global leader in industrial gases, where she led a team of more than 7,000 employees at 275 facilities. Those experiences made her the ideal choice to lead TriMark USA, one of the largest foodservice equipment and supplies dealers in the world, with $1.4 billion in revenue during 2020.
Keynote Presentation with Q&A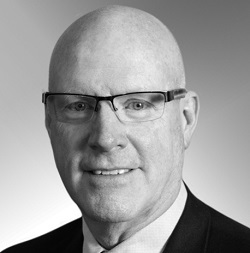 W. Craig Barber (BIO)
Chief Executive Officer
Restaurant Growth Services, LLC: O'Charley's Restaurant & Bar, Ninety Nine Restaurant & Pub, Village Inn Restaurants and Legendary Baking

Since becoming CEO of Restaurant Growth Services in 2017, Craig Barber has overseen more than 400 restaurants in the O'Charley's Restaurant + Bar, Ninety Nine Restaurant & Pub and Village Inn dining brands. A Nashville native, Barber is known for his P3 philosophy: people first, profits, and maintaining commitment to personal fulfillment for team members. In addition to his work in the foodservice industry, Barber serves on the board of trustees for The Folded Flag Foundation, an organization that provides educational scholarships and support grants to the spouses and children of the U.S. military and government personnel who died as a result of hostile action or in an accident related to U.S. combat operations, and is a trustee of The Committee for Economic Development of The Conference Board, a nonprofit, nonpartisan, business-led public policy organization.



Featured Product Presentation

AmeriKooler highlights featured foodservice equipment.

Operator Spotlight: Food Network Star and Restaurateur Maneet Chauhan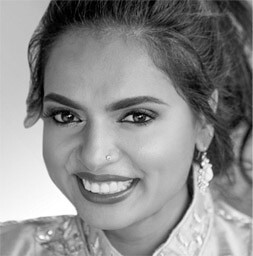 Maneet Chauhan (BIO)
Award-Winning Chef and Food Network Star
Founding Partner and President, Morph Hospitality Group, Nashville TN
Best known as a judge on Food Network's Chopped, Maneet Chauhan is an award-winning chef, author, and founding partner and president of Morph Hospitality Group in Nashville. Born in India, Chauhan worked at some of the top restaurants in New York City and Chicago before opening Chauhan Ale & Masala House in 2014. Since then, she and her husband, Vivek Deora, have opened several Nashville restaurants designed to fill gaps in the local culinary scene. In March 2020, Chauhan founded Hospitality Strong, a nonprofit organization benefitting hospitality workers in need and she serves as an advisory board member for Nashville's COVID-19 Response Fund, founded to assist individuals, families and nonprofits experiencing financial hardship due to the pandemic.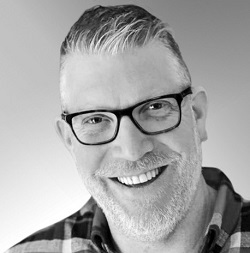 Moderator: Brandon Styll (BIO)
Host, Nashville Restaurant Radio Podcast
Owner, New Light Hospitality Solutions
Director of Operations, Mere Bulles and Greene Hills Grille
A 25-year veteran of the venerable Nashville restaurant scene, Brandon Styll is the owner of New Light Hospitality Solutions, a consulting firm that helps established restaurants increase operational efficiency, negotiate with vendors, and realign the workplace culture. He is also the host of the Nashville Restaurant Radio Podcast, an audio show that connects the local hospitality community by sharing stories, ideas, successes and failures.



Break

Featured Product Presentation

IRINOX highlights featured foodservice equipment.
Competing on Value in an Amazon World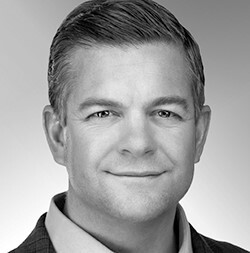 Paul Reilly (BIO)
President
Tom Reilly Training

Paul Reilly is a professional speaker, sales trainer and long-time faculty member at the University of Innovative Distribution. He is the author of Selling Through Tough Times and coauthor of Value-Added Selling. Having gotten his start as a salesperson in the notoriously price-sensitive commoditized propane industry, Reilly has been a top-performer throughout his sales career because he embraces a value-added message. His desire to share his skills and knowledge led him to obtain a Certified Speaking Professional (CSP) designation in 2020, a mark that fewer than 18 percent of professional speakers have earned.

Eric Santagato (BIO)
Vice President of Sales
Singer Equipment Company
Eric Santagato is the vice president of distribution sales for Singer Equipment Company and is responsible for the distribution and sales of the company, as well as building strong foundations and relationships. Having joined the foodservice equipment and supplies industry only five years ago, Santagato has already made a significant impact by overseeing the merger of Singer's distribution and street sales into a single unified sales force. His work on building a training program for new hires also drew attention and was part of why FEDA honored Santagato with an Ascending Young Leaders award in 2020. Before Singer, Santagato developed his sales knowledge as a sales supervisor and later a sales manager for Republic Services.
Ben Whitlock (BIO)
President
Mobile Fixture
Ben Whitlock has been with Mobile Fixture since 2001. As an entry level salesperson, Ben covered the Mississippi Gulf Coast restaurants, casinos, hotels, and schools. In 2006, Ben moved his family to the Nashville, TN area to help Mobile Fixture open its 3rd location. The Nashville branch grew to become the 2nd largest branch in the company over the next decade, only trailing the Mobile, AL branch in sales volume. In 2017, Ben was promoted to President of Mobile Fixture and is responsible for working with Walne Donald on strengthening relationships with vendors, clients, and providing a vision of the future of Mobile Fixture.
| Access Date | Quiz Result | Score | Actions |
| --- | --- | --- | --- |



Annual Conference
Highlights