FEDA Learning
Thursday Keynote and General Session
September 23, 2021
9:00 A.M. – 11:30 A.M.
---
The session will open with a keynote address by Founder, CEO and Chief Vibe Officer of Sinelli Concepts International: Which Wich? Superior Sandwiches, Genghis Grill, Paciugo Gelato & Caffé, Burguesa Brands and Supernova Coffee, Jeff Sinelli and Q&A moderated by Michael Keck.
Crystal Rinker, Director of Sales and Marketing at Burkett Restaurant Equipment, will interview one of Nashville's top emerging food truck operators, Kechelle Williams, owner of Early Eats, a breakfast-focused food truck and Claire Crowell, CEO of Hattie Jane's Creamery in Nashville, TN.
Dr. Andrea Sordi from the Global Supply Chain Institute, Haslam College of Business at the University of Tennessee, will provide an overview of the current supply chain challenges impacting industries all over the world. As a member of the Haslam College faculty, Sordi is helping to sculpt one of the top supply chain educations in the country. The school's supply chain program was ranked No. 7 in the 2022 U.S. News & World Report Best Business Schools and achieved the top ranking globally for research from the 2018 Transportation Journal. Dr. Sordi will also moderate a special panel to recap the supply chain discussion from the previous day's Partner Exchange Roundtables. The panel will include Gene Clark, CEO of Clark Associates and Kevin Clark, CEO of ACP.
2 credits, FEDA Operator Trends Certification


Welcome and Opening Remarks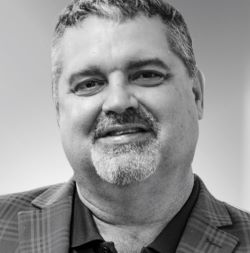 Michael Keck
Chairman, FEDA Board of Directors
President, Concept Services
Michael Keck began his career at Concept Services in 1989 and held many roles at the Texas-based company before taking over as president in 2018. He developed a philosophy of investing in others through teaching and mentorship, and striving for excellence in everything you do. Keck is personally committed to strengthening mutual understanding among channel partners and improving communication to solve the challenges facing the foodservice equipment industry.


Keynote Presentation with Q&A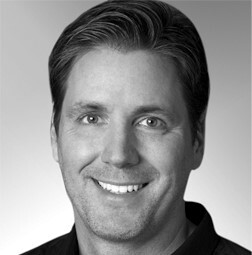 Jeff Sinelli (BIO)
Founder, CEO & Chief Vibe Officer
Sinelli Concepts International: Which Wich? Superior Sandwiches, Genghis Grill, Paciugo Gelato & Caffé, Burguesa Brands and Supernova Coffee
Jeff Sinelli serves as Founder, CEO, and Chief Vibe Officer of Sinelli Concepts and its subsidiary brands. He often says, "Anything is Possible." That includes creating and growing iconic brands, including Which Wich Superior Sandwiches; Genghis Grill; Paciugo Gelato & Caffè; Burguesa Brands; and Supernova Coffee. Aggregately, these concepts have grown both domestically and internationally, to nearly 1,000 locations.


Featured Product Presentation

One of the industry's top manufacturers highlights featured foodservice equipment.


Operator Spotlight: Emerging Foodservice Models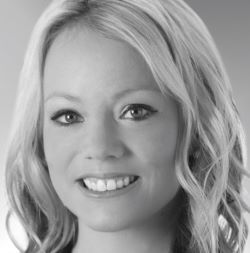 Moderator
Crystal Rinker
Director of Sales and Marketing
Burkett Restaurant Equipment
Crystal Rinker is the Director of Sales and Marketing at Burkett Restaurant Equipment and Supplies and is responsible for national and regional sales, marketing, and communications for the company. Crystal joined Burkett in 2018, bringing a decade of sales and marketing experience. She has already made a significant impact to the company's sales culture by removing barriers for Burkett's team members and customers while positioning the company for immediate and long-term growth. Crystal holds a bachelor's degree with a focus in marketing and management and a master's in business administration from the University of Kentucky.
She places strong value in employee empowerment, diversity, and community inclusion. Crystal is passionate about advocating for individuals with special needs and has held leadership roles in several local non-profit organizations.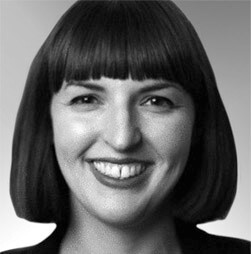 Claire Crowell (BIO)
Founder and CEO
Hattie Jane's Creamery, Nashville, TN

Claire Crowell started her journey in the food industry at age 12 stocking drink coolers and making biscuits at her father's country market Puckett's Grocery in Leiper's Fork, Tenn. After moving through the ranks of their family's growing restaurant business, Claire began to dream about starting her own company. Inspired by her first daughter's name, she developed Hattie Jane's Creamery in 2013 while also serving as COO for the restaurant group. She wanted to create a space and product that was reminiscent of her childhood memories living in a small Southern town while showcasing the forward-thinking flavors of the region's modern culinary scene. Today, she serves as the company's CEO full time while continuing to support her family's business.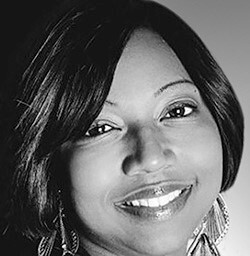 Kechelle Williams (BIO)
Owner and Founder
Early Eats Food Truck, Nashville, TN

As a finance industry professional who kept a part-time job in the hospitality/food and beverage industry, Kechelle Williams enjoyed always having food readily available to eat. This eventually led her to drop the finance career in favor of starting her own breakfast-focused food truck, Early Eats, in 2017. Since then, Williams has grown the business by connecting with resources and mentors through organizations such as the Nashville Business Incubation Center and the Les Dames D'escoffier Nashville Chapter.


Break



Featured Product Presentation

One of the industry's top manufacturers highlights featured foodservice equipment.
Supply Chain Challenges: Partner Exchange Recap and Discussion
Moderator: Dr. Andrea Sordi (BIO)
Haslam College of Business
Global Supply Chain Institute
University of Tennessee

With 20 years of experience in the fast-moving consumer goods industry (including at Danone, Kraft and Mondelez), Sordi has filled several supply chain and strategic leadership positions both in Europe and U.S. Most recently, he was head of global procurement strategy and capabilities and head of global indirect services sourcing for Mondelez Global LLC in Chicago, IL. Additionally, he has led large organizational transformations focused on digitization and data science, process simplification, leading-edge technologies and innovation and cost leadership in indirect services.
Sordi has served on executive advisory boards for procurement software companies and has been a speaker in procurement international forums (Procurement Leaders, ProcureCon). He has also been cited and interviewed for specialized papers (SCM World) on digitalization, innovation and cost leadership, and wrote several research articles on food biotechnology.
Gene Clark (BIO)
CEO
Clark Associates
Gene Clark is the CEO of Clark Associates, a collective of dynamic companies leading the food service industry in equipment, supplies and service. Its businesses include e-commerce site, WebstaurantStore.com, 11 brick-and-click Restaurant Stores in the northeast, and 4 specialty channels, Clark Food Service Equipment, 11400 Inc., Clark National Accounts, and Hometown Provisions. These differing units allow Clark Associates to serve every type of foodservice customer from independent restaurants to institutions to some of the world's largest restaurant chains. Clark Associates has 5,000 employees in 17 states and is celebrating its 50 Anniversary this year.
A graduate of Franklin & Marshall College, Gene received the Foodservice Equipment Reports' Young Lion Award, which recognizes rising leaders who have begun to have a meaningful impact in the foodservice industry, in 2019 and in 2020, he received the Foodservice Equipment Distributors Association Volunteer of the Year award.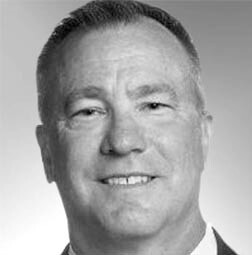 Kevin Clark
President
ACP
Kevin Clark, President of ACP, Inc., is a 35-year veteran of the foodservice equipment industry, having started his career with The Wasserstrom Company in 1984. He has held various sales and marketing executive roles with a number of major foodservice equipment manufacturers. Clark previously served as President of Scotsman Ice Systems.
| Access Date | Quiz Result | Score | Actions |
| --- | --- | --- | --- |
Annual Conference
Highlights