FEDA Learning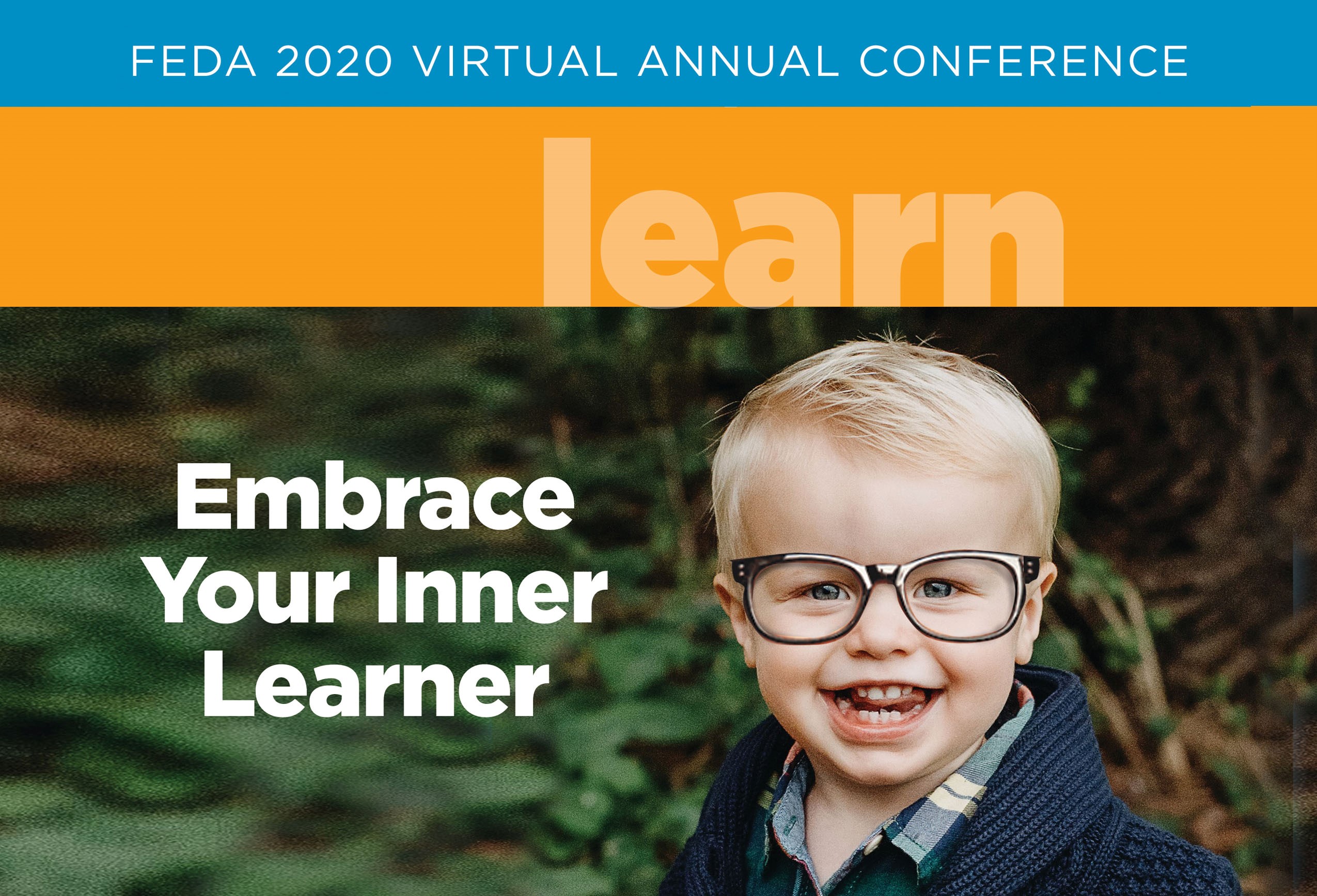 LEARN Session I - Mapping the Client Experience from Discovery to Lifelong Advocate
Presented by: Lindsay Goetting

Does the thought of understanding and executing a digital marketing campaign make you squirm?
Have you neglected adapting to digital marketing because you are unsure of where to focus and how to get started?
Would you like to be more competent and confident when leveraging digital marketing to drive sales?
With the pandemic upon us, businesses can no longer rely upon face-to-face efforts to generate business. Now more than ever, digital marketing is the clear path forward and what was once a "nice to do" is now a "must do". As companies turn to digital marketing to survive, even the traditionally "offline" brands must adapt and find a way to reach their consumers.
Fortunately, marketers have a unique opportunity as consumers are spending more and more time online. In this session, participants will learn to approach digital marketing with the practical knowledge (and intuitive tools) to proactively manage the client experience. As one of the fastest growing areas of marketing that the business landscape has ever seen, this talk will offer the what, why, and how of digital marketing in today's Covid-19 world.
Conference attendees will walk away with an understanding of:
What the "customer experience" is and how to optimize it to attract potential clients
How to use digital marketing to stand out in a heavily saturated marketplace
The necessary steps to locate and target your target audience
How to increase chances of conversion by refreshing your website or social pages
Technology tools to generate and automate digital marketing so you are prepared in today's Covid-19 world
LEARN Session II - The Overperforming Salesperson: Traditional Sales Re-Engineered
Presented by: Rich Austin
Selling in the COVID era has not changed what we sell; it has changed how we sell it. 25 years ago, salespeople thrived by developing expertise in their products and services and furthermore, the features and benefits associated with both. Today, prospective clients are savvy, sophisticated, and well-educated. They are no longer looking for features and benefits; they crave value-added, customized, efficient interactions that are personally impactful. With furloughs, budget freezes, and work-from-home policies, getting prospective decision-makers to engage is indefinitely harder and every opportunity needs to be re-qualified in each step of the sales process. It is no wonder that salespeople are reluctant to hunt for new business and fear their approach is intrusive or inappropriate in the current environment.
Re-envisioning the psychology that drives salesperson & prospect behavior today provides striking data toward process change for the success of both parties. This session will peer behind the curtain of the adaptation of modern sales and give attendees a glance at not only what overperforming salespeople are doing right now, but the technology they are leveraging to change the game.
Attendees will learn:
The top five psychological anchors that hamper salespeople
How to engage in ethical prospecting practices
Technological game-changing tools that are providing instant impact to the bottom line during the COVID era
Habits of consistently overperforming salespeople
How to leverage a predictable process for sales efficiency during unpredictable times
LEARN Session III - Partner Exchange
Facilitated by: Michael Keck

Operator problem-solving discussions between distributor, manufacturer and service professionals.

| Access Date | Quiz Result | Score | Actions |
| --- | --- | --- | --- |